Improbables Cover and Release Info
  It's finally happened! Improbables has a tentative release date of February 22nd, 2016! More visually, however, it also has a fantastic cover that I get to share with you right here, right now!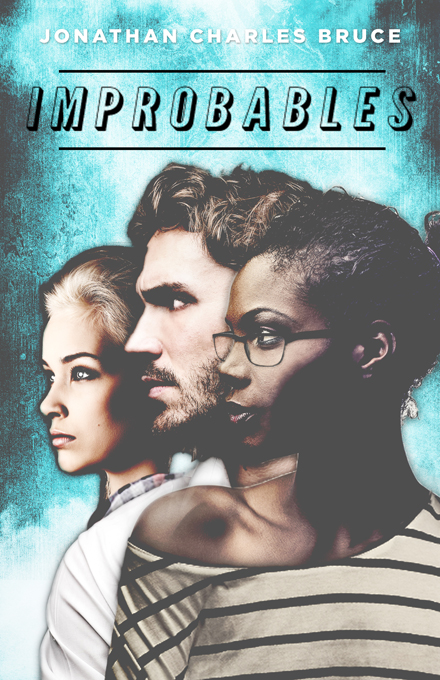 Cover Art by the Glorious Ashely Ruggirello
Click to Large-ify
  I am absolutely in love with the cover. But what the hell is this Improbables about in the first place? Well, read below!
* * *
  Abigail Wren's new life fresh out of college is dull, even with her (almost) dream job at the local newspaper. The only real excitement she can get is found between the pages of an endless stream of paranormal romance novels she can't help but love.
  Then, on a snowy night in December, Abigail catches a glimpse of what could only be described as a werewolf. Enamored with the possibility, her investigation leads her to discover a paranormal population—improbables—harmoniously living in the midst of humanity. Between making eyes at a perpetually grumpy werewolf and hanging out with a vampire with a lust for life (and liquor), Abigail's life takes a shaky step out of the ordinary and into the fantastic.
  Just outside of the sleepy town of Whitewater, however, a force of rage is building. Born of hate and delusion, a living cataclysm threatens to devour everyone in its path—human or improbable.
* * *
  I'm really looking forward to this release. Not to sound pretentious (and fully aware of how pretentious it makes me sound to say that), but I feel that Improbables is my best work to date. That probably isn't saying much, but I had so much fun writing the book and working with its characters that my affinity for the words on the page have pretty much surpassed my prior novels. I'm hoping that readers will get just a little bit of that when they dive into it.
  Or, at the very least, I hope it makes them not want to punch me. That's good, too.
< PREVIOUS ENTRY • NEXT ENTRY >
Advice • Fiction • Gaming • General Musings • Reviews